(The above video is the trailer for our current in-production film.)
Welcome to Visionalist Entertainment Productions.
We are a Michigan based production company dedicated to making socially-conscious documentary films that help enrich lives. We craft these full-length stories all for PBS here in Michigan and throughout the country.
Our eleven-time Michigan Emmy-awarded team of producers, editors and video photographers pride themselves on how deeply they will follow a story. We often become emotionally involved, and in many cases, the process impacts our own lives personally.
We are proud of the relationships we have developed over the years with supporters and sponsors who share our desire to tell a compelling story, knowing the documentary would help an audience become inspired, educated and in turn, benefit their own lives.
We have amassed a large body of work. We quite often have more than one project in the works at the same time. Click here to view our full page bio, or here to view a one-page summary. We also offer our services for corporate or foundation stories as well as personal, "It's My Life", legacy-style films. You can go to this link to better understand these services, and this link to see examples.
We are currently working on a two-hour Michigan PBS film entitled, "Death is NOT the Answer." We understand how important this film will be as we delve deeply into depression and the sometimes sad outcome of suicide.
Also in 2016, we will be launching an eight-part series in Michigan, "The Embrace of Dying: how we deal with the end of life." Through wonderful professionals and real life stories we gain a better understanding of the one thing we will all face one day - death.
In January of 2017, our 13-part series, "The Embrace of Aging: the female perspective of growing old," will launch nationally. This series first was launched in the state of Michigan and South Florida and was awarded an Emmy. We are proud that the series will soon be available nationally.
A very special film that has taken us three years to complete, "Maire's Journey," will debut in several upcoming national film festivals. A book written by Keith Famie will also be released. We invite you to look at this film's website.
We have some wonderful films planned for 2017 and we hope you will follow us on Facebook.
Thank you for taking the time to visit us here at Visionalist Entertainment Productions, where "We Tell America's Stories."
Keith Famie (bio)
Executive Producer
IN THE WORKS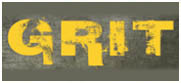 It's the choice we make and the struggles we endure that make us strong.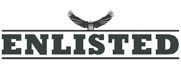 Choice. Adventure. Growth.
Why would one decide to enlist?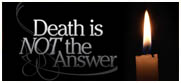 A deep look into the dark world of depression and suicide.
FILM LIBRARY